Accubow App: The World's First Virtual Archery App
See the Bow Hunting Simulator in Action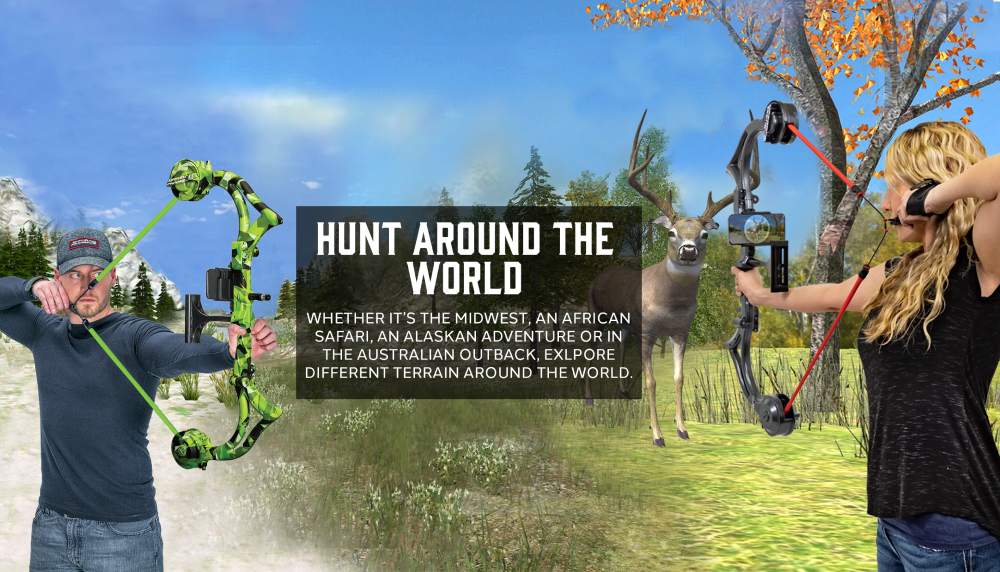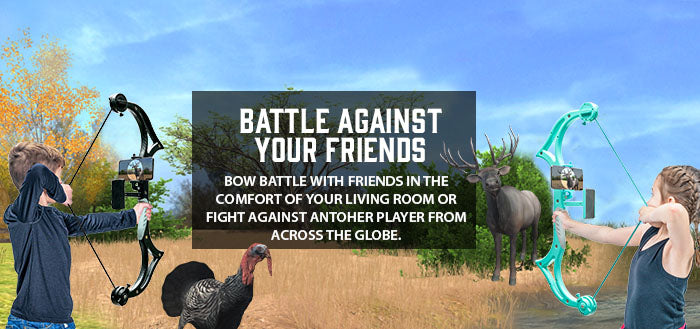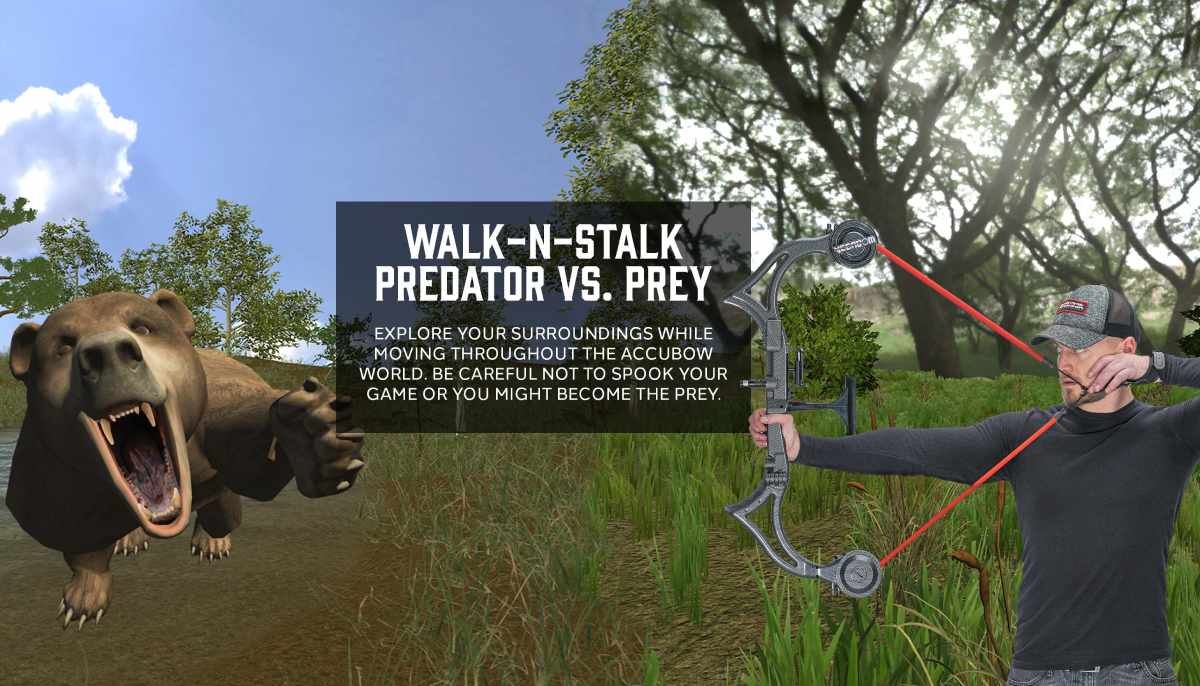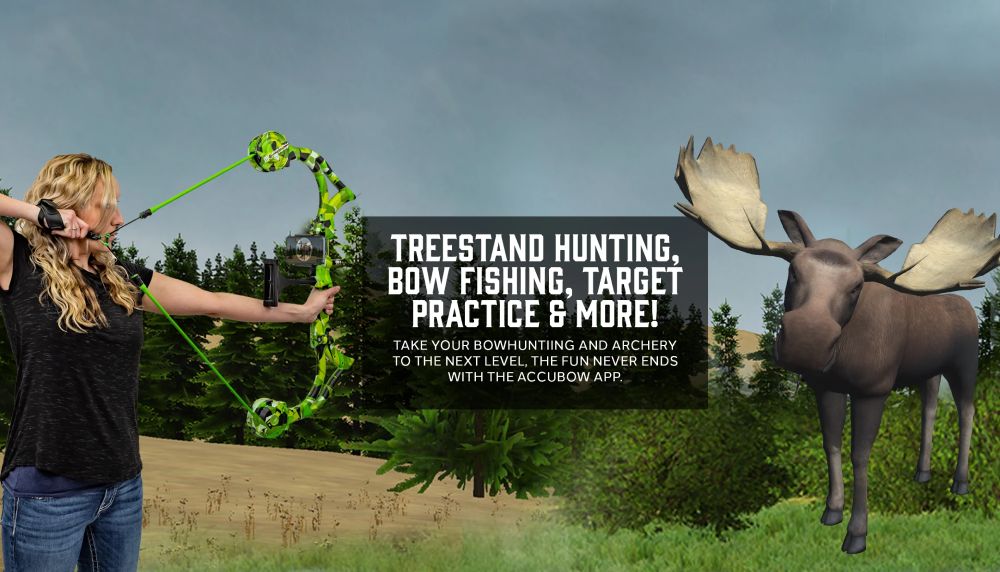 Regular price

$199.99

Sale price

$199.99

Unit price

per

Buy Now

Regular price

$199.99

Sale price

$199.99

Unit price

per

Buy Now

Regular price

$69.99

Sale price

$69.99

Unit price

per

Buy Now
AccuBow's Bow Hunting Simulator
Welcome to the world's first-ever virtual archery practice experience. It's fun. It's entertaining. It's interactive.
AccuBow's bow hunting simulator allows you to immerse yourself into a whole new world and enhance your bow hunting and archery skills in the most enjoyable way possible. With AccuBow's archery practice kit, you can practice anywhere, anytime, and have a blast while doing so.
Whether you want to battle your friends and family, hunt from a tree stand, or practice archery training on a golf course, we've got it all! Follow these steps to increase strength, maintain mental sharpness, and have fun all year long:
Download the free app and attach your phone
Select mode
Start having fun!
Bow Hunting Training Taken to New Heights
The augmented reality archery app takes the sport of archery to a whole new level. This archery training equipment offers 25 different shooting modes to choose from including:
Bowfishing
Extinct hunting
Duck hunting
Horseback archery
Zombie arcade
Target shooting
Archery golf
And more!
With the help of this top-notch tool for archery strength training, you can quickly eliminate target panic and develop muscle memory.
Bow Hunting Simulator Features
While in the shooting mode of your choice, you can pan around, shoot, and see your shot angle on the screen. You can even broadcast your bow-hunting practice gameplay on your TV so everyone in the room can watch you hit the target. Thanks to brand-new in-app sounds, you will be totally immersed in your virtual bowhunting adventure and feel as though you are close to your target.
The all-new Walk-N-Stalk mode allows you to set your radius so you can move throughout the AccuBow world and try to get closer to the animal. This bow and arrow training feature is a fantastic training aid because you must use the wind direction to avoid frightening the animals.
With just a few simple shooting parameter adjustments, you can embark on the most true-to-life virtual archery experience possible, complete with realistic graphics and animations.
Fun for Everyone
The immersive AccuBow bow strength training app is perfect for people of all ages and skill levels. Whether you're an experienced archer or a complete beginner, this bow training app can help you master the fundamentals and improve your shooting accuracy.
If you're looking for a safe way to introduce people to archery and bow hunting, this archery trainer is the solution for you. It is the most effective method to prepare an archer for a real-world scenario.
Hunt Around the World
From the convenience of your living room or backyard, you can travel the world and explore various landscapes. Whether you choose to experience an Alaskan adventure or an African safari, you can count on an unforgettable immersive experience unlike any other.
Are you ready to see the AccuBow bow hunting simulator in action? Order your AccuBow today! Be sure to check out client testimonials and leave us a leave us a review.